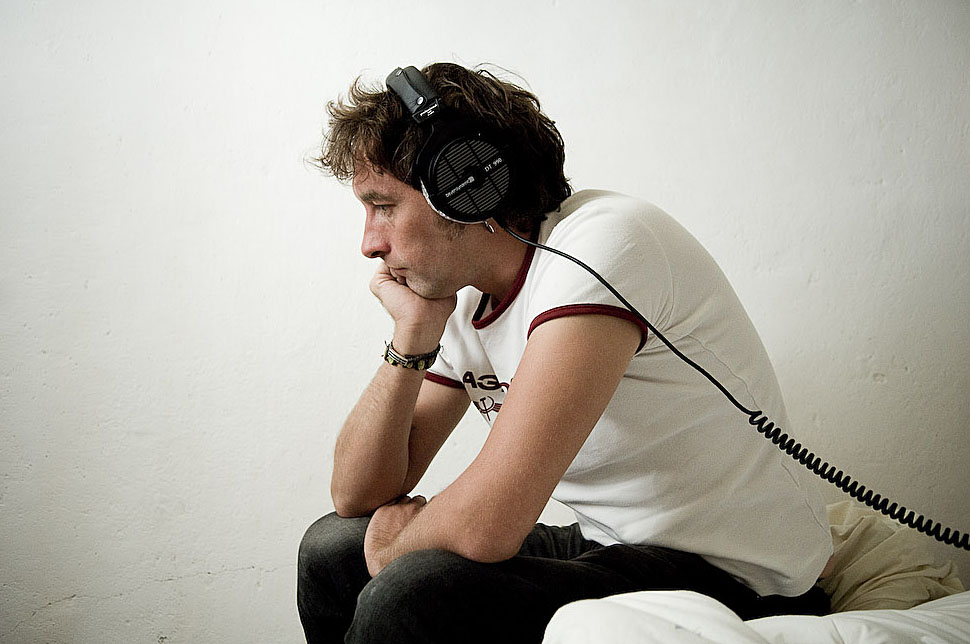 29 May

Yann Tiersen or why some things shouldn't change

Once upon a time, there was Yann Tiersen. And a carousel of broken dreams. And all those pieces of the broken mirror, all delicately stuck to musical notes, tralala-ing out of Yann's soul. It's limited, yet fair to say that Yann was revealed to us through his French tunes, his playful acordeon that followed Amelie Poulain and her destiny, stuck in the labyrinthical Paris. Still, life is not a succession of paralyzed images, but a progression of dynamic symbols and things that just are. And music is life and Yann, as a composer, tickled music a lot. So he decided to move on. And he decided to appeal to the masses and just thrill them with everything that he could be.

That is when Yann Tiersen came to Bucharest for the second time. The fourth of November, a rainy day, a bad omen, still, one that doesn't prove anything else other than the fact that this is no normal concert review. We were there, with the illusioned masses, the family guys, the French illustrious folks and a pack of ciggaretes whose smoke diffused in the capital's humid smog. Yann was there too, dressed like a grunge/punk rocker, shy in his attitude but not in his moves. It was all weird as, for a musical genius possessed by the instruments he could barely watch in reverence, Yann's first target was to scare away all moral-fibered families that had hoped to escape the weekly routine with a light fairy-tale concert. In an indie progressive rock manner, Yann brought out the basses and started pinching the cords as if posessed, managing to get 15% of the public out of the room after his first three songs.

The second and final step (short one hour and a half concert) was reinventing the wheel. Yann brought out some of his most famous songs and reinterpreted them with the help of a violin-bass duet. The results were ravaging, in the you either love it hate it sense. What struck me at first was the fact that I could still sense Yann's style there. It was really still him, more powerful, more active and somehow destructive. Psychedelic and maybe quite stoned for some. But then came the mirage part: the rockstar propaganda, the effort to mix so many styles in one tiny concentrated concert. And though I could count 10 instruments he got to use on stage, I did not get to see the famous accordeon. The very proof of his playful spirit. And I think that this, in the end, is highly symbolical.I have nothing with his new style, but I think people should never force their nature, or betray what defines them, be it some dirt in a jar, or a tiny and shy accordeon, more shy than the troubadour that uses it.